CD or DVD can easily scratch, broken and lost. A CD or DVD can easily broken if you don't keep them safe and unscratched. And sometimes if you have hundreds or thousands DVDs, it take times to get it. And also take a lot of space to keep store it. So the solution is i backup all my CDs and DVDs into ISO image file and store it on my hard drive. Easily to find, track and faster to play. Save lot of your time. But you have to buy a big hard drive and i suggest an external hard drive.
In Windows you can use ImgBurn to create iso image from DVD/CD, burn iso image to DVD/CD, create iso image from folder, burn folder into DVD/CD, verify and also recover your Disc data. ImgBurn is free tools and lightweight. It's a very flexible application with several advanced features that are often lacking in other tools, especially when it comes to burning DVD Video discs. It supports all the latest drives without the need for updates (including booktype / bitsetting / advanced settings on many of the major ones – i.e. BenQ, LiteOn, LG, NEC, Plextor, Samsung, Sony).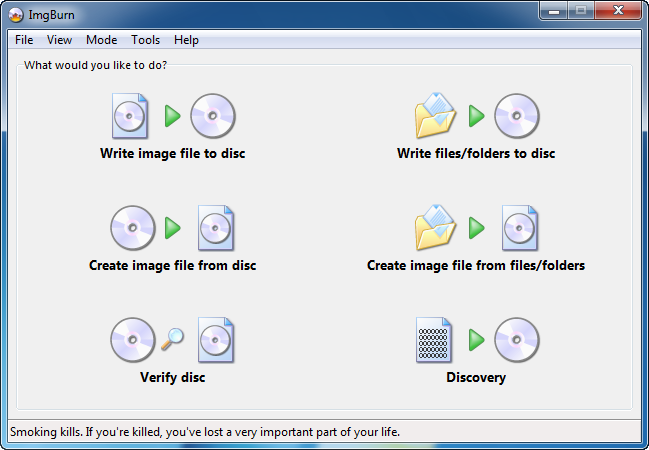 PS: As state on ImgBurn site, ImgBurn can run on Linux x86 based. i haven't try it by myself but i prefer using mkiso from the command line.