Apple announce iOS 4.1 as the next release of the iOS 4 with bug fixes, especially the signal problem. This OS 4.1 will be available for free download from next week for all iPod Touch and iPhone users. All iPod Touch and iPhone users also recommended to do the updates. Because this updates will fix the earlier bugs of proximity sensors, bluetooth and some issues with iPhone 3G.
Beside the fixes for the signal, iOS 4.1 also added lot of new features such as high dynamic range photos (HDR photos), HD video upload over WiFi, TV show rentals. And as the iOS 4.1 release, Apple also release iTunes 10 and Apple's Game Center. This will work on iPhone and iPod touch as well.
What high dynamic range photos (HDR photos)? This feature is for create photo from combining 3 images clicked in quick succession at varied exposure level. Then, these 3 images are combined to create one enhanced composite image with uses of some algorithms. See the example below: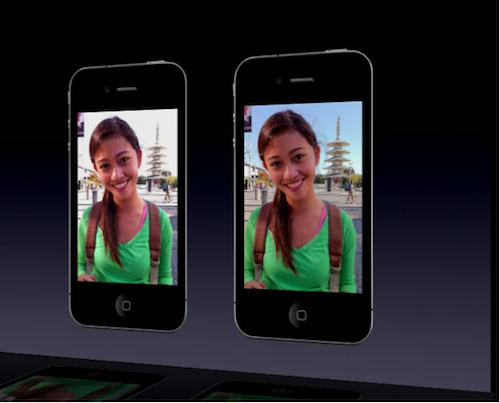 And the Apple's Game center allow iPhone and iPod touch to play games online with the others. And gamers can invite eachother, play games together and post scores, online leaderboards and do more. As with iTunes TV show rentals you can Rent TV shows commercial-free right from your iPhone for just 99¢ an episode and start watching them in minutes just in your iPhone or iPod touch. And iTunes Ping allow you to take advantage of new social discovery features in iTunes. Keep up with your friends' music and follow your favorite artists.
And the last but not least, Steve Jobs promised to release iOS 4.2 version by November. It will bring on board the much needed iOS 4.X support to iPad with features like wirless printing and AirPlay (which replaced the AirTunes from Apple TV). iOS 4.2 will be compatible with iPad, iPhone and iPod Touch.