Since third week of February 2011, i feel that Google Adsense program change a little bit. My adsense earning down more than 50%. So i decided to review what ads are showing on my blog from different country. Anyway this is not a complaining article, but i want to share how to remove MFA (made for adsense) advertisers from your blog with Google Adsense preview tool.
Google Adsense preview tool only work with Internet Explorer. All you have to do is download it and install it (see the download link at the end of this article). The Google Adsense preview tool is only a registry file (so it is only work for Windows OS). And you can use it from Internet Explorer.
As soon as you download the registry file and install it. You open your page in Internet Explorer. The Google Adsense preview tool is available in context menu or right-click menu.
See the screenshot below:


Now you will see a Google Adsense preview tool popup, with ads example in it. You can select country to view the ads from different location. See the screenshot below: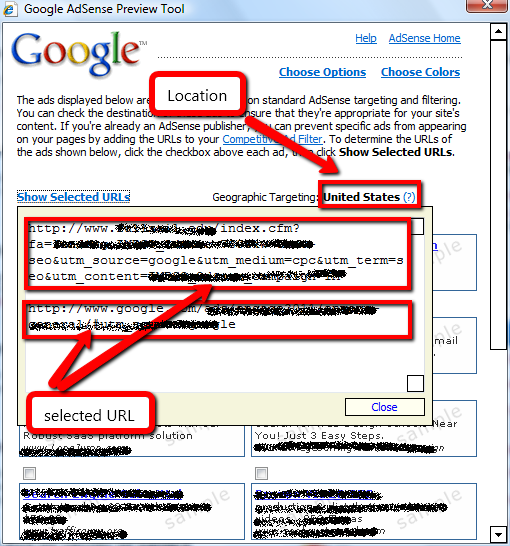 When you selected the inappropriate websites, then you can get website url. Now block that unwanted ads so it won't show up in your website anymore. To block them, open up your Google Adsense account, choose "Allow & block ads" tab, then in "Blocking Options" choose "Advertiser URLs". And click "Block new URLs" button, a new box will pop up like the screenshot below:
Now put the unwanted URLs in the box, then click "Block sites". You won't see that advertiser show in your website anymore.
Download Google Adsense preview tool