Please be caution and keep your facebook account and password safe. There are lots of way to steal your Facebook account and password if you are not careful. One of them is phishing website. According to Wikipedia, phishing is the criminally fraudulent process of attempting to acquire sensitive information such as usernames, passwords and credit card details by masquerading as a trustworthy entity in an electronic communication. Phishing is typically carried out by e-mail or instant messaging, and it often directs users to enter details at a fake website whose look and feel are almost identical to the legitimate one.
Today i got a message from unknown to my Facebook inbox, see the screenshot below: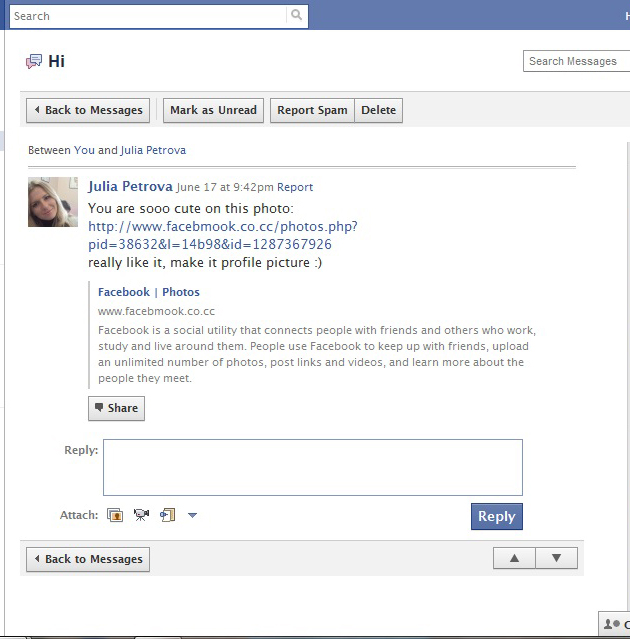 As i know that a phising message i try to open that link in another browser, see the next screenshot: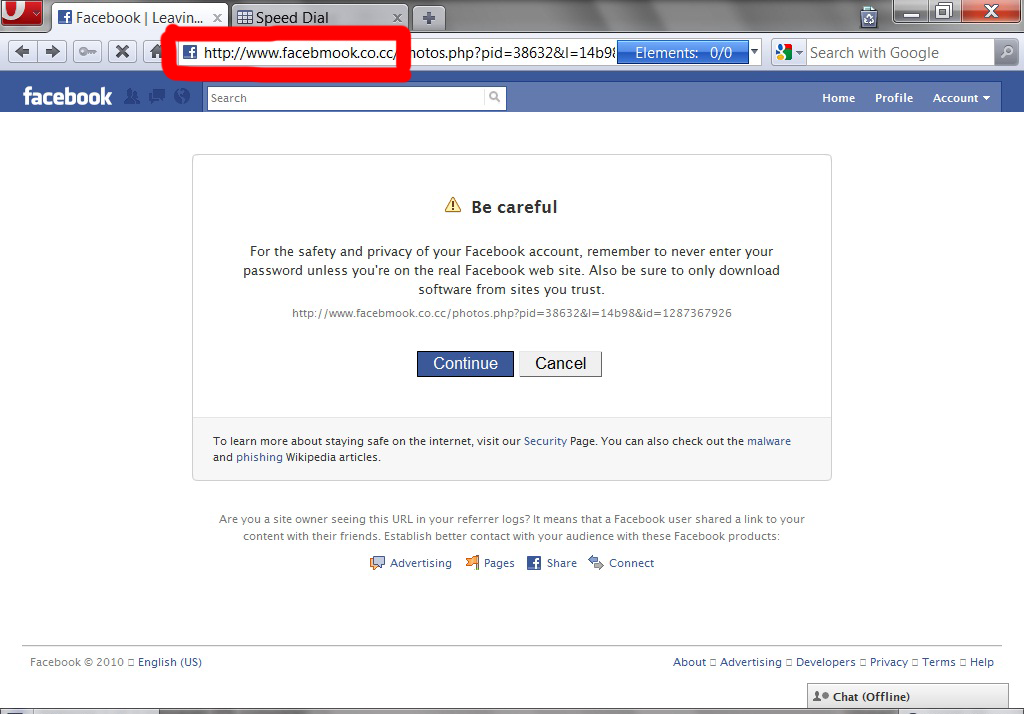 And then "Facebook like" login page appears:

If you just see the login, there is nothing strange, and it really similar to Facebook login page. But please see the address bar: www.facebmook.co.cc, busted! That's not a Facebook URL! So if you are not careful, and you put your login and password there, the attacker can get your information and take control of your account.
Here is the tips for your own safety:
Please careful with the unknown message from unknown people, or don't even read it, just close it.
Don't open any link from facebook in your email inbox, there is a possibility it's not from Facebook. And you need special skill to know it from real or just fake.
Go to your Facebook privacy setting, And set to very strict privacy setting.
Please always see the address bar before you put your login information. And make sure it is the correct address.
If you got an unknown message from unknown people that ask you to click any link or put login information, report that as scam to Facebook. And let Facebook handle the rest.
There are tools to keep your login safe, please see my previous post about more details: Best Tool For Password Manager In Windows.