Since the Blackberry 6 comes out with their new BlackBerry Torch 9800 and Curve 3G, RIM also release Blackberry Desktop Software version 6.0. To accommodate Blackberry 6 synchronization and management with your Windows PC or Mac. Beside it's clean and user-friendly User Interface (UI) this new released software also officialy support Microsoft Outlook 2010 to exchange your contacts, emails and other data.
Beside it is clean and nice UI of Blackberry 6, now it is support Wi-Fi music sync. What is mean? It is mean that you can browse all your iTunes and Windows Media Player libraries that are on your computer from the BlackBerry itself over Wi-Fi and play it on your blackberry. This however works only with devices that are running the new OS 6.0.
If your Blackberry OS version is not 6.0, you can also use Blackberry Desktop 6 Software which mean it have backward compatibility. And when i tried it, it is faster in synchronization the data.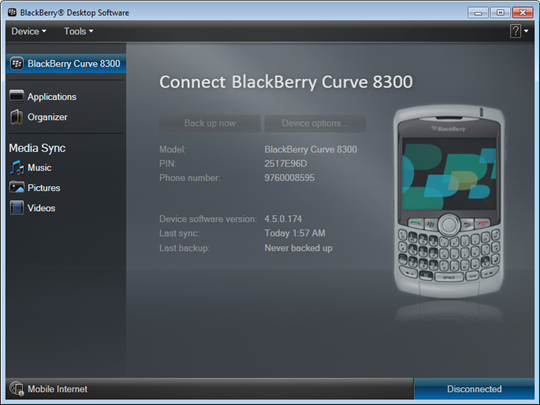 Watch Blackberry 6 In Action:
httpv://www.youtube.com/watch?v=plWOkI_Urwo
Download:
Blackberry Desktop 6 Software