On November 4th, 2017 We have WordCamp Jakarta 2017. And I am the lead organizer in this WordCamp. The event was a great success and I can say this is the largest WordCamp ( so far ) ever happen in Indonesia. And I would like to share some of my experiences to You all.
The Preparation
I applied to Become an Organizer for WordCamp in May 2017. And after got accepted and I had first interview and preparation. On June 1st, 2017 the WordCamp Jakarta 2017 was officially accepted and ready for next step.
I contacted all my friends who are active in WordPress community to help me organizing the WordCamp, 7 people answered and afterward We had our first meeting. And I'm truly blessed with my organizing team and would like give special credits for them ( Aaron, Viking, Niels, Wibowo, Thoriq, Dzikri, Sofyan ).
Moving forward We have plenty of things in our todo list, here are some of them:
Where are our venue?
Event date?
Who are our speakers?
Let's get sponsors
Sell ticket a lot!
Launch our websites
Create our social media
Speaker and sponsor dinner
After party?
Design, printing, t-shirt, banners?
etc..
Those are pretty big list We need to finish before November 4th, 2017.
The Challenges
There was plenty things going on during the hard time of WordCamp preparation. And require us to work harder, think smarter, and act faster!
Challenge #1: We don't have a venue that fit to our budget
I still remember I made a lot of phone calls, emails, browsing to find all hotels or venue to host our event. The issue was either budget or it's fully booked. Some venue has availability but it way over our budget, and some venue that fit our budget already full booked. And eventually endeavour bear fruit. We finally got the venue that fit to our budget and has availability. It doesn't took me long and say yes and book the place.
Challenge #2: We don't have enough speakers
We have 40 days to go, and we don't have enough speakers. Our target was 14 speakers, and those time we only have around 8 speakers submitted. As you know a lot of participants wait for the speakers before they purchase the ticket. So no speakers, no tickets sales. We need to act more and get more speakers to submit their talks. We, as a team, find all the speakers we could and encourage them to submit. In 1 week, we got a lot of submissions. And suddenly we have more then we need, and now we need to go through the vetting process and pick the speakers based on their topics.
Challenge #3: We don't have enough ticket sales!
Well no participants, there will be no WordCamp. 14 days to go, we still have 150 tickets to sell. I was thinking to my self, how can we sell those tickets! We discuss and come with the strategy. And here are some of them:
Don't wait till all speaker submit, start announcing speakers by batch.
Encourage speakers to help us to promote the event, some of the speakers are influential in the community, so the more people know, the high possibility they will attend.
Encourage the current participants ( those who did buy the ticket ), to bring their friends.
Be more active in Facebook, Twitter and Instagram.
Email blast to WordPress meetup groups
We find all the WordPress agencies in Indonesia, and submit the invitation through their contact form.
… etc, whatever we need to do to get exposure.
As the result: We did sell 150 tickets in just 14 days. Thanks to all the team!
Challenge #4: We don't have enough sponsors!
This one would be a nice story. We did try our best to find sponsors as soonest as we can. But we had very less people interest to sponsor us. But anyway, We keep trying. And to be honest, I almost give up. Till like 3 weeks before the event, suddenly a I received more phone calls than I expected. I still remember that one of my day only handling sponsors request and questions.
I believe our strategy and hard work, bring result. And of course I did pray in every move I did. And finally, we got more money then we need! This is super awesome! The surplus are return back to the foundation for the next WordCamp.
Challenge #4 and happiness: I Become a Father on September
Yes, on September 22nd, 2017 my daughter was born. She is so lovely. Both mom and baby are healthy.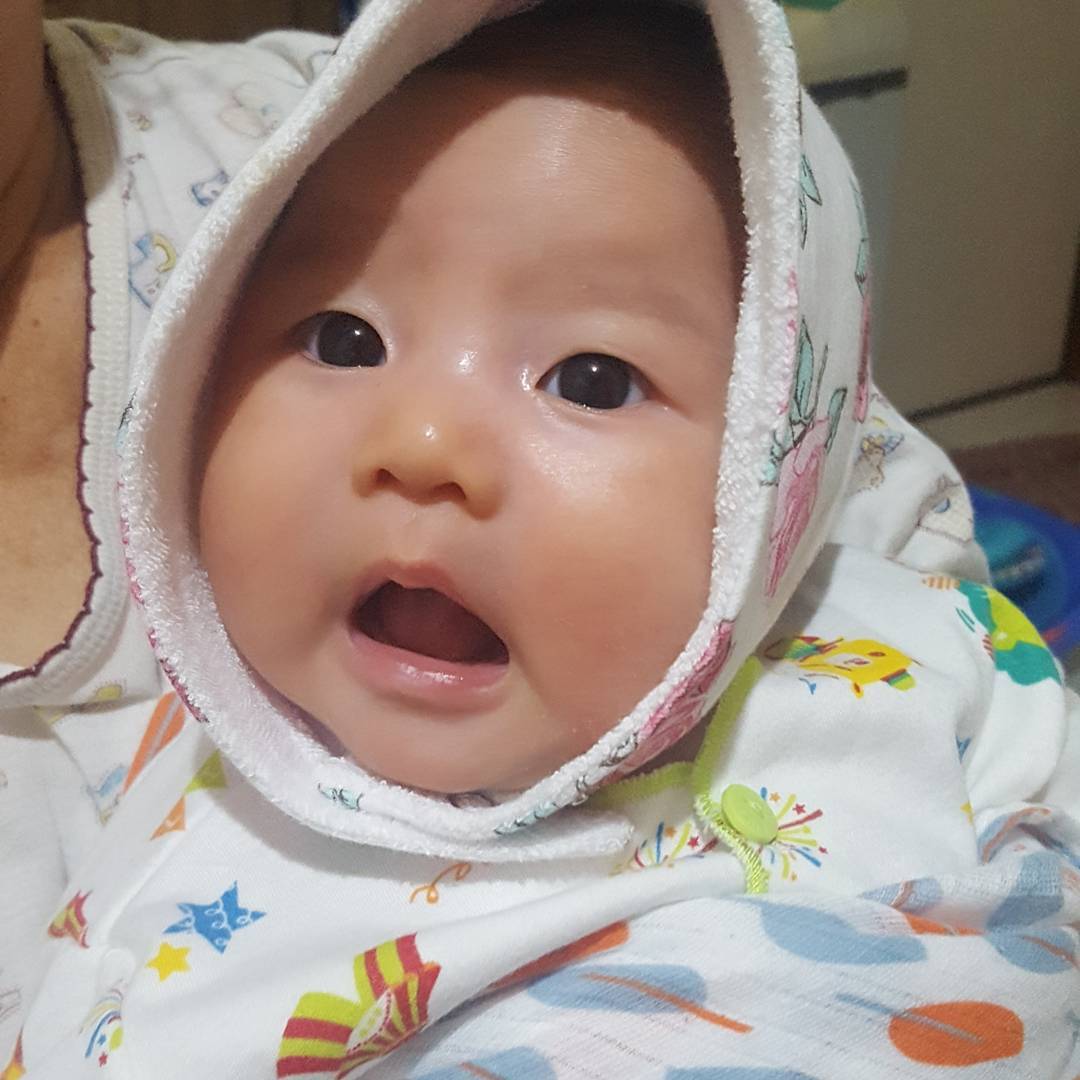 She was born 1 month before our WordCamp. And If You notice, all the challenges from number #2, #3 and #4, happened in 1 month before the event. I told this story during the after party, all I can say: "What doesn't kill me, make me stronger".
The Result
318 Ticket sold, 279 attend the event
18 speakers, 18 awesome sessions

… a lot of new friends!
And from the feedback I received. 94% are happy and want to attend in the next WordCamp in 2018.

Photos
Here are some of our photos.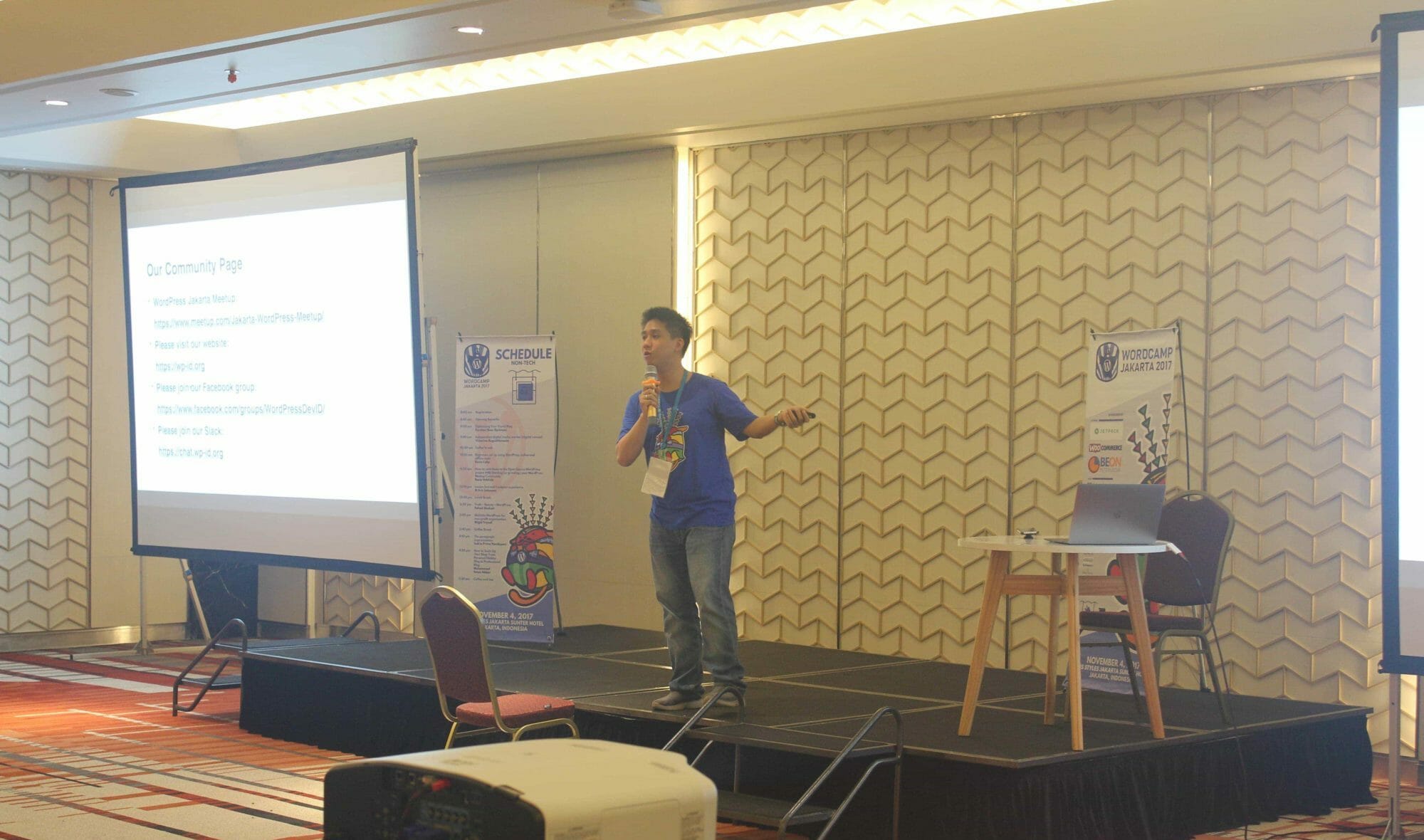 Special Thanks
Special thanks to my lovely wife for all of her support and love that keep give me energy and encouragement in any conditions.
Special thanks to all my co-organizer team, mentor, and volunteers: Rocio, Aaron, Niels, Viking, Sofyan, Bowo, Thoriq, Dzikri, Devin, Dini and Dodi.
Special thanks to all the speakers, sponsors and participants.
See You all in the next WordCamp in 2018.
Thanks to Gutenberg. This post is written with Gutenberg for the first time!