Sometimes when i was away or went to another town, i cannot online often and i cannot update my blog too. And i need to a blog editor so i can write it offline and save it. And when i come back online, i post it and then offline again. Because i only had a little time to update my blog.
So i need a WordPress like blog editor and write it offline. Luckily i found a Firefox extension for it. It is called ScribeFire. ScribeFire is a full-featured blog editor that integrates with your browser and lets you easily post to your blog. You can drag and drop formatted text from pages you are browsing, take notes, upload images, and post to multiple blogs. Just like what i want.
How To install ScribeFire
Go to Scribefire firefox extension page
Press the button Add to Firefox
Restart your Firefox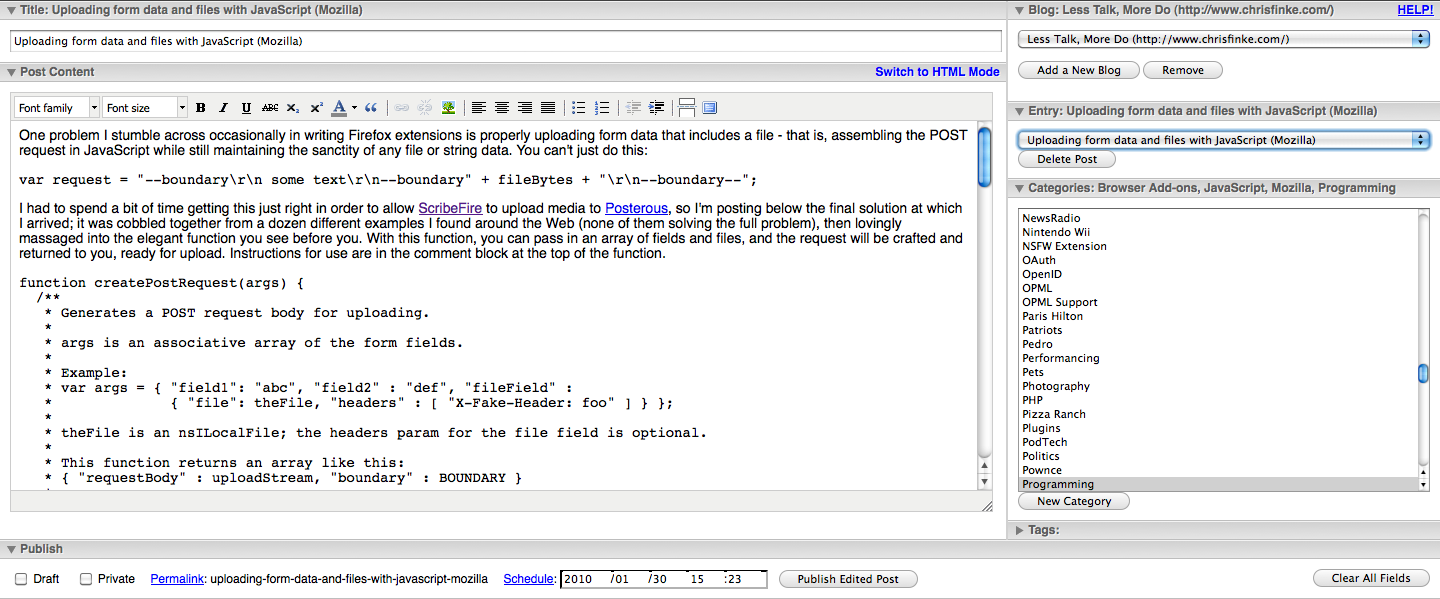 The good thing is, Scribefire also work on Chrome and Safari as well. So if you like to use Google Chrome or Safari instead of Firefox, you can do it. Beside that, with Scribefire you can post your article to multiple blogs and it save your login information safely.
Download Scribefire for Firefox
Download Scribefire for Google Chrome
Download Scribefire for Safari