I'm writing this at the edge of 2018. I think it's time for me to write about my experience in 2018, which I think is a magical year. And I hope this could be a reminder for me for years to come or might inspire some of You in the future.
Full Remote Life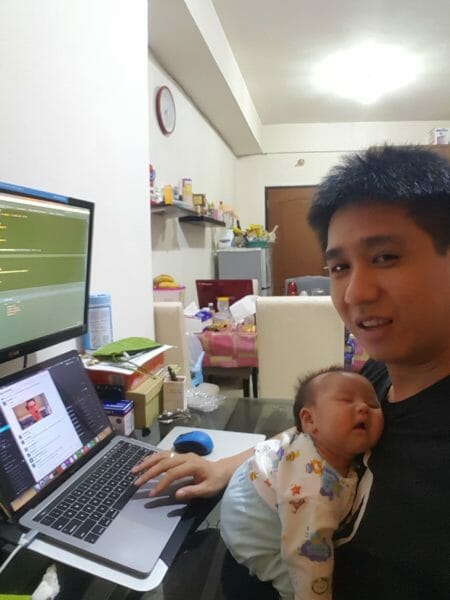 I joined 10up in early 2017, before I join 10up I worked in local company that had me to come to the office everyday. I'm not a fan of Jakarta traffic, especially when I have to commute to work, and I didn't have a choice.
But in 2018, I have the luxury of work from home. A lot of things changed since I fully work from home. The feeling of closer to the families & friends and more quality time to spend with them, is one thing that I love the most.
10up Summit! Exciting, Fun and Cold!
One of the perks working at 10up is the invitation to join the annual company summit. In 2018, it was held in Jackson, WY. It was my first time to join the summit, even though it was my second chance. I cannot join the 2017 summit because my wife was pregnant and We were expecting, I decided not to join. And I finally made the 2018 summit. It was a great experience, fun and cold!
As an additional bonus, I got an achievement award, called "the uppies", for category of Extra 10 mile. I feel so appreciated by the company.
The Extra 10 Miles – Awarded to three 10uppers who take the initiative to strengthen the entire team, above and beyond core job requirements. Examples might include a designer or engineer who helps recruit and refer new teammates, or a 10upper who makes impactful contributions to the open source community without seeking relief from client time.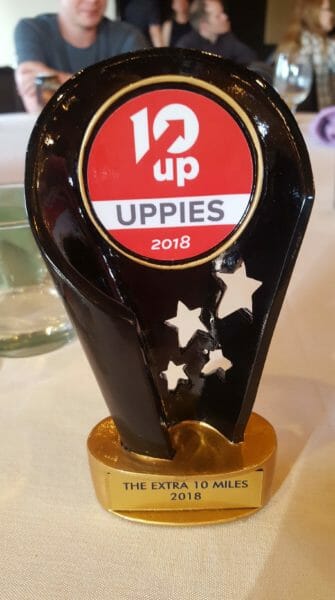 Back To Hometown
It has been a while since I visit my hometown, Sibolga. It is a small city, less than 100K population, located at west coast of Sumatera island.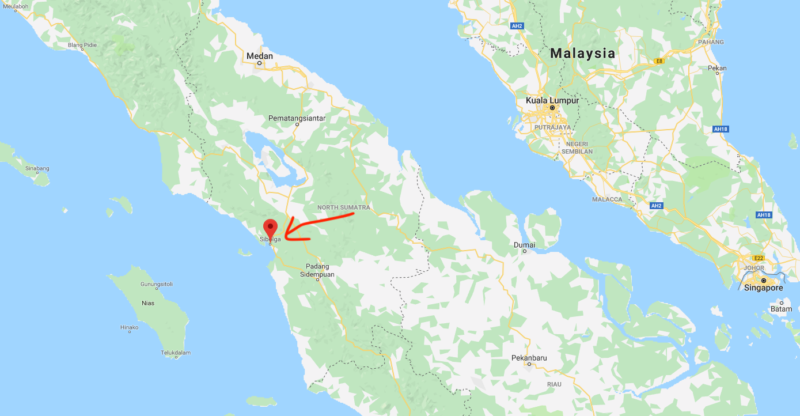 At the time Rei was 6 months old, and it was our first experience to fly with baby. We were scared but we did it and made it. Met most of the families, it was rewarding, fun and happy.
And we went fishing!
WordPress Meetups
I organized 5 WordPress Meetups in Jakarta, with 500+ attendees and 12 awesome speakers in total. I hope in 2019, I can make more meetups and bring technology advancement in WordPress community.
Here are some of the photos from the meetups:
And now I'm organizing and preparing the WordCamp Jakarta 2019 in next February 2019. I'll see you there!
Meet New Friends at Google Expert Summit
In late August 2018, I got accepted as one of the Google Developer Expert in web technology. And I got the invitation to join the GDE Summit and Chrome Dev Summit in Sunnyvale and San Fransisco.
Beside learning the new technology updates, I met a lot of new awsome and great friends, that's what matter the most.
Speaking and Mentoring
Sharing is always my passion and I love to do that. That's the reason I joined 10up. Because 10up give me flexible working time and Openness is one of the company culture. By it's core, 10up support me to do open source work and community.
In this 2018 I did a lot of speaking and mentoring, And I will continue to do so in years to come.
She Grow Up So Fast
I save the best for last, I made a short video of my journey in 2018 and watching this video remind me of the time I spent with my family, especially my daughter! I love her so much. And to always be grateful!
Summary
I never expected for amazing and magical things happen in my life. But when I do the right things and try to always give the best for others, I have faith that great things will happen and the world support me back. I will not stop here and keep striving to give back to the community!
PS: I wrote this post with Gutenberg. I love it!
PSS: Sorry for the Ads, I did demo Adsense Auto Ads integration in my previous talk and still keep there for references.